10 Beauty Products Under $20 That Are Worth Every Penny
Great makeup and skincare doesn't have to come with a hefty price tag. Get real bang for your buck with these 10 amazing beauty products under $20.
Cherie is an online community of beauty lovers sharing their stories; whether that's their favorite products, makeup tutorials, or skincare routines. Download the app today to be a part of #BeautyWithoutBarriers and show the world what beauty means to you!
Shopping for beauty products on a budget can be frustrating. There's plenty to choose from at the drugstore, but finding affordable beauty products that are worth the money requires some savvy shopping. Luckily, plenty of beauty brands make great products that don't come with sticker shock. We've rounded up 10 great beauty products that won't break the bank - each of these options comes in at under $20.
Freeman Feeling Beautiful Masks - $5.00
This incredible line of masks proves that you don't have to overspend to take care of your skin. You can find them at Ulta and other beauty stores, and there are a number of different options to choose from, depending on your skin concerns. They offer gel masks, peel-off masks, and clay masks. Some popular options include the mint and lemon facial clay mask, which is great for treating oily skin, and the charcoal and black sugar facial polishing mask, which is a deep exfoliant.
The Ordinary High-Adherance Silicone Primer - $4.90
The Ordinary is another affordable brand that is completely changing the face of the beauty industry. They offer high-quality skincare and makeup products at a drugstore price point, so you can get beautiful skin on a budget. This primer makes an excellent base for the rest of your makeup routine. It's oil-free, so it doesn't clog pores, and it creates a silky matte finish that so the rest of your makeup goes on more evenly.
The Ordinary
High-Adherence Silicone Primer
Shop Now
Macadamia Natural Oil Deep Repair Masque - $6.49
Sometimes your hair needs a little extra TLC, which is where a great hair mask can really help. This nourishing option from the Macadamia Natural Oil brand is affordable and is available at the drugstore. It has a blend of nourishing oils, with macadamia oil as well as tea tree, argan, and chamomile oil to give dry hair the softness and shine it needs. It also has a delicious natural scent that will leave your hair smelling great.
MACADAMIA BEAUTY
Deep Repair Masque 30ml
Shop Now
Revlon Colorburst Balm Stain - $8.78
These highly pigmented lipsticks come in a wide range of bright colors that are perfect for the summer months. The crayon design makes them very easy to apply, especially when you're on the go. They have a light satin finish, and a mix of coconut, shea, and mango butters makes them incredibly moisturizing. They're also available at most local drugstores and grocery stores, so they're very easy to find.
ColourPop Super Shock Blush - $8.00
ColourPop is known for their highly pigmented products, including their bold Super Shock blushes. Normally, a product this bright would have a high price tag, but each of the ColourPop blushes are only $8. They have a very unique, almost bouncy texture that blends beautifully on the skin for a nice glow. They have 11 main shades, ranging from natural peach colors to bold pinks and corals, and they occasionally release limited edition shades as well.
Makeup Revolution Brow Pomade - $9.00
Makeup Revolution is an affordable UK-based makeup brand that is often compared to high end makeup brands like Anastasia Beverly Hills. Everyone needs a reliable brow product in their makeup routine, and this long-lasting pomade option is a great choice that comes in at under $10. It's available in four different shades to match your unique brow color. The formula is buildable, so you can use it just to add a little definition to your look, or to create beautiful dark, sculpted brows.
REVOLUTION
Brow Pomade
Shop Now
Sun Bum SPF 30 Face Stick - $9.99
It can be hard to find a sunscreen that effectively protects you from burns without irritating your skin or interfering with your makeup routine. This face stick from Sun Bum is a great option - it's easy to apply quickly and has broad spectrum UVA/UVB protection. It also contains vitamin E, which is an antioxidant that can protect your skin cells from damage. It also has a very pleasant scent that will make you want to use it every day.
Odele Air Dry Styler - $12.00
Odele is a salon-quality haircare brand with budget-friendly prices. They have an entire range of shampoo and conditioner sets for different hair types, but one of our favorite products is the Air Dry Styler, which you apply after a shampoo and before drying. It's designed for all hair types, and gives you a relaxed, wavy style that looks effortlessly cool. It smooths away frizz and helps your hair look shinier, even as you let it air dry. All of Odele's products are clean and vegan, so they don't use harmful chemicals or test on animals.
Pixi Collagen Tonic - $15.00
A great toner can dramatically change your skincare routine, but some of the most popular options come with a huge price tag. This option from Pixi is a great alternative, particularly if your goal is to achieve more youthful-looking skin. It's formulated with collagen, a naturally-occurring protein that keeps your skin looking smooth and full. Coconut water hydrates the skin, while peptides brighten your face up and even out tone and texture.
pixi
Collagen Tonic
$15.00
Shop Now
Glossier Skywash - $18.00
Glossier is typically considered a high-end brand, but many of their makeup products actually come in at under $20. Their new Skywash matte lid tint is a unique eyeshadow formula that's easy to apply and perfect for light makeup days. It comes in a tube with a doe-foot applicator that you can put directly on your eyes, and dries down to a soft matte powder finish. It's also very buildable, so you can take it from day to night with just an extra layer.
These 10 products are a great addition to your beauty routine, and they'll fit right into your budget. With so many excellent drugstore brands to choose from, you don't need to be made of money to enjoy great beauty products.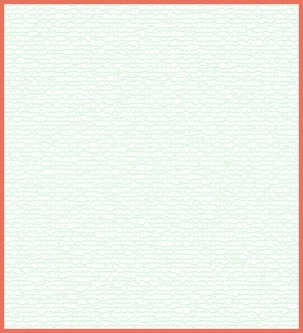 More drugstore beauty reviews?
Sign-up for more reviews from Cherie
Download Now