Celebrate St. Patrick's Day With These Green Beauty Products
Bring the luck of the Irish to your skincare routine with these awesome green skincare products.
Cherie is an online community of beauty lovers sharing their stories; whether that's their favorite products, makeup tutorials, or skincare routines. Download the app today to be a part of #BeautyWithoutBarriers and show the world what beauty means to you!
St. Patrick's Day is the perfect excuse to have a little fun and get ready for the warmer days ahead. Winter is finally coming to an end and spring is just around the corner. This year, try adding some fun green skincare and makeup products into your routine! We've rounded up our favorite green products - both in shade and in eco-friendliness.
Charlotte Tilbury Luxury Eyeshadow Palette in "The Rebel"
Charlotte Tilbury
Luxury Eyeshadow Palette
Shop Now
Charlotte Tilbury is known for their deeply pigmented products, including their elegant eyeshadow quads. This option is perfect for anyone who wants to experiment with a green eye look this St. Patrick's Day. It contains three beautiful green shades as well as a peachy-pink accent color. Each shade is bold and full of shimmer, so it's perfect for a nighttime look. Be sure to start with your favorite eyeshadow primer for the best results.
Youth To The People Superfood Skin Reset Mask
YOUTH TO THE PEOPLE
Superfood Skin Reset Antioxidant Mask
Shop Now
Sometimes your skin needs a little pick-me-up after a long night out or a stressful week at work. This nutritious green mask from Youth To The People is a great option that works well for all skin types. It contains greens like kale, spinach, spirulina, and microalgae, which are full of the antioxidants your skin needs to protect itself from external damage. It also hydrates the skin, which makes it look fuller and smoother, and minimizes the appearance of fine lines and wrinkles. Not only is this mask a pale green color, but it's actually made with green ingredients too - it's completely vegan and made with cold pressed natural extracts.
Fenty Beauty Mattemoiselle Plush Lipstick in Midnight Wasabi
FENTY BEAUTY
Mattemoiselle Plush Matte Lipstick
Shop Now
If you're feeling particularly bold, try wearing green lipstick to your St. Patty's Day celebration. While it may feel a little intimidating at first, it's actually a great way to enhance your features. Since green is such a bold color, try wearing it with just foundation and mascara to let the color really pop. We love this beautiful deep green shade from Fenty Beauty - it goes on smooth and is incredibly pigmented. It is a matte shade, so be sure to exfoliate and moisturize your lips ahead of time to ensure the lipstick goes on even and doesn't cling to dry patches.
Ursa Major Go Easy Daily Shampoo
Ursa Major
Go Easy Shampoo
Shop Now
Many mainstream shampoos are full of harsh chemicals that can dry your hair out and strip it of its natural oils. Switching to a green shampoo can help keep your hair healthier. This option for Ursa Major is excellent for people with thick or textured hair that still need plenty of cleaning power. Instead of harsh sulfates, it uses surfectants derived from coconut, which lather without drying the hair out. It also contains macadamia and balsam to keep hair feeling soft and looking shiny.
Clinique Redness Solutions Daily Protective Base
If your skin is prone to redness, green-tinted makeup is actually an excellent way to correct it. This primer from Clinique is fairly sheer, but it has a slight green hue that balances out any redness in your skin. It helps your foundation and other makeup products go on smoother, and it has SPF 15 to protect your skin from sun damage when you're outside. Unlike some SPF makeup, this product contains both UVA and UVB protection. It doesn't contain any oils, and it doesn't irritate sensitive or acne-prone skin.
Innisfree Green Tea Seed Intensive Hydrating Cream
A moisturizer should always be a part of your daily skincare routine, and this option from Innisfree is an excellent green and organic option. It's made with all natural green tea seed extract sourced from Jeju Island in Korea. This extract delivers moisture back to dry skin and helps strengthen the skin's barrier, so you'll retain moisture for longer. Antioxidants help protect the skin from external damage, so you can retain a youthful-looking appearance. You can also use this moisturizer around the eye area to manage dark circles and brighten up the eyes.
Urban Decay 24/7 Glide-On Eye Pencil in "Stash"
URBAN DECAY
24/7 Glide-On Eye Pencil
Shop Now
A green eyeliner is a fun way to celebrate St. Patrick's Day without doing an entirely green eye look. While this liner from Urban Decay is available in many different colors, including other green shades, we enjoy this one because it has small flecks of gold to add depth. This pencil looks particularly great on those who have green eyes, but can be worn with any eye color. It has a smooth formula with vitamin E and jojoba oil, which makes it very easy to apply. It's also waterproof, so it will stay on all day, even though sweat and tears.
Shiseido Controlled Chaos Mascaraink in "Emerald Energy"
A green look isn't complete without a bold green mascara. While there are plenty of green mascaras on the market, this beautiful deep green from Shiseido is a great way to get bold color while lengthening your lashes. The formula is long-wearing and doesn't clump, unlike many other colored mascaras. The shade is bold and shows up on lashes without being overpowering.
Milk Makeup Kush Lip Balm in "Green Dragon"
Milk MAKEUP
KUSH Lip Balm
Shop Now
A great lip balm is a daily essential that everyone needs. This option from Milk Makeup looks green in the tube, but goes on clear to hydrate and nourish the lips. It contains shea, mango, and cocoa butters for a thick moisturizing effect. It's made with natural ingredients and contains antioxidants to protect the lips from external damage. It has a light peppermint and sage flavor that's relaxing without being overpowering.
St. Patrick's Day is the perfect occasion to add some green products into your beauty routine. Whether you're creating a bold green makeup look or just trying some fully natural skincare products, it's a fun way to switch up your day-to-day beauty experience.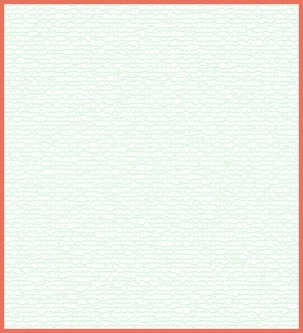 More beauty product reviews?
Sign-up for more reviews from Cherie
Download Now